Fairhope Teachers Honored for Inspiring Students
Fairhope – Smiles, tears, and a few speechless moments were the reactions to FEEF's seventh annual Parents' and Students' Choice Awards. The education group surprised five Fairhope public school teachers with the coveted recognitions, sponsored by Urgent Care by the Bay.
Early in May, Fairhope Educational Enrichment Foundation organizers asked community members to nominate those teachers who demonstrate high ethics and integrity as well as inspire learning and creative thinking. A panel of judges chose winners both on the number of nominations received and the strength of the nominating statements.
The winners are: Rose Tynes, Fairhope Elementary School, Allyson Thompson, Fairhope Intermediate School, Rose Wiles, J. Larry Newton School, Kelly Lanicek, Fairhope Middle School, and Kristi Davis, Fairhope High School.
The teachers also received tickets to FEEF's signature fundraiser, Phantasy of the Arts to be held October 8, 2016, where their work will be recognized by the community audience.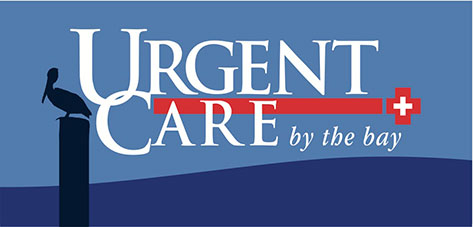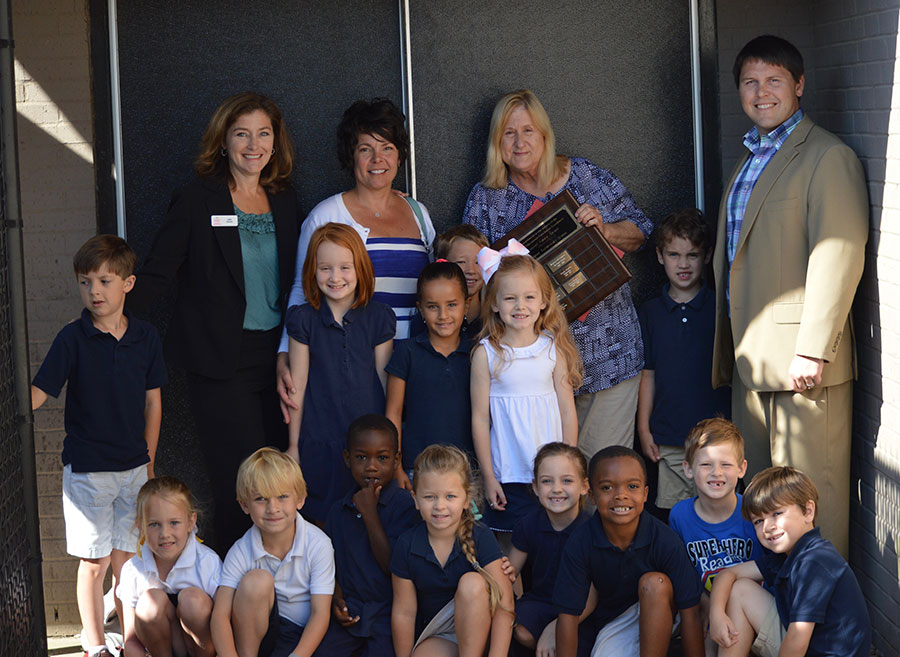 Fairhope Elementary kindergarten teacher Rose Tynes shares her award with her class and representatives from FEEF and Urgent Care by the Bay. Back row left to right: FEEF board members Amy Foley and Carrie Mackey, Tynes, Urgent Care by the Bay physician Dr. Al Babcock.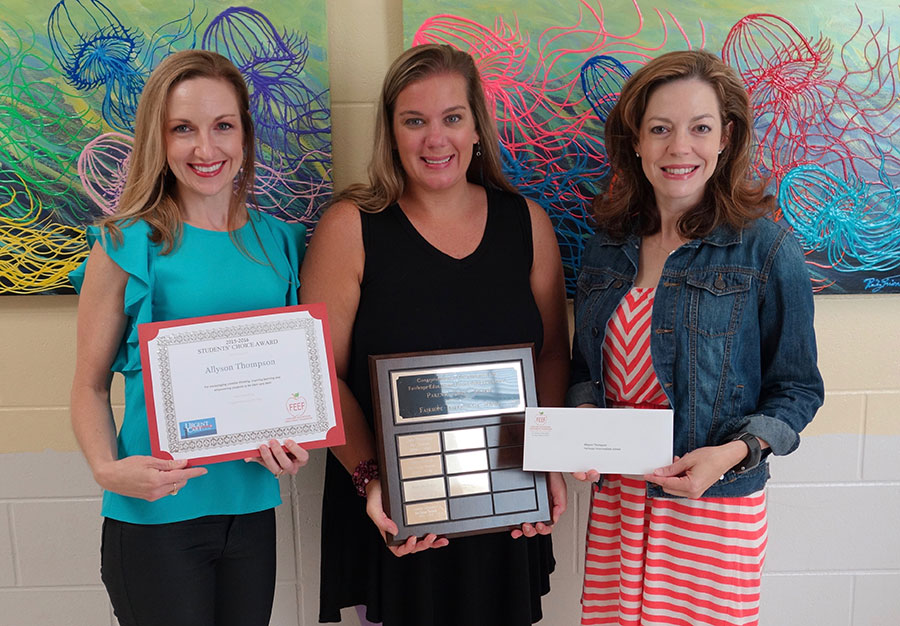 Allyson Thompson (center), fifth grade teacher at Fairhope Intermediate accepts her award from FEEF representatives Amy Dowden (left) and Kristi Hagood (right).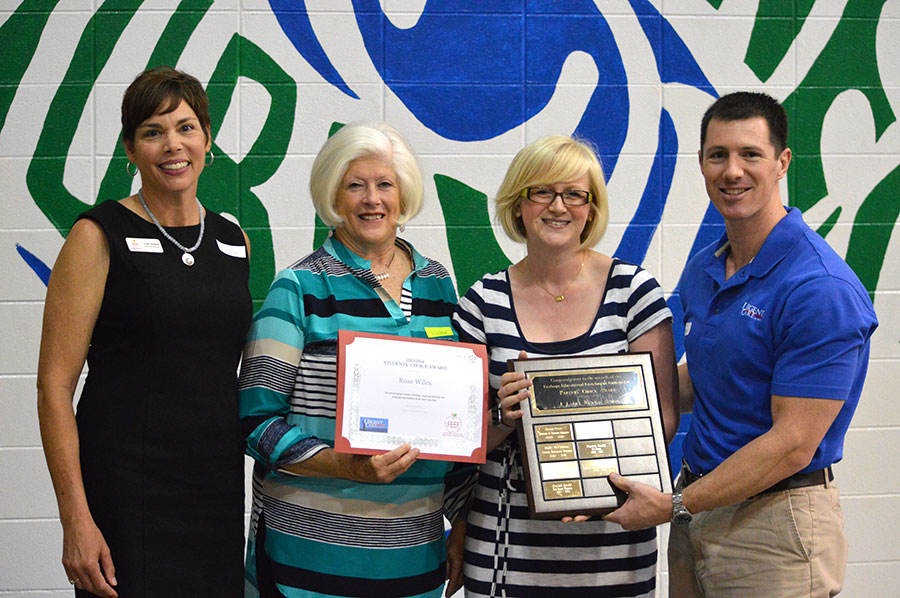 J. Larry Newton gifted education teacher Rose Wiles won Parents' Choice for a second year in a row. She won in 2015 while teaching at Fairhope Intermediate School. Wiles, third from left, accepts her recognition from, left to right, FEEF representatives Cori Yonge and Betty Stejskal, and Dr. Michael Bindon with Urgent Care by the Bay.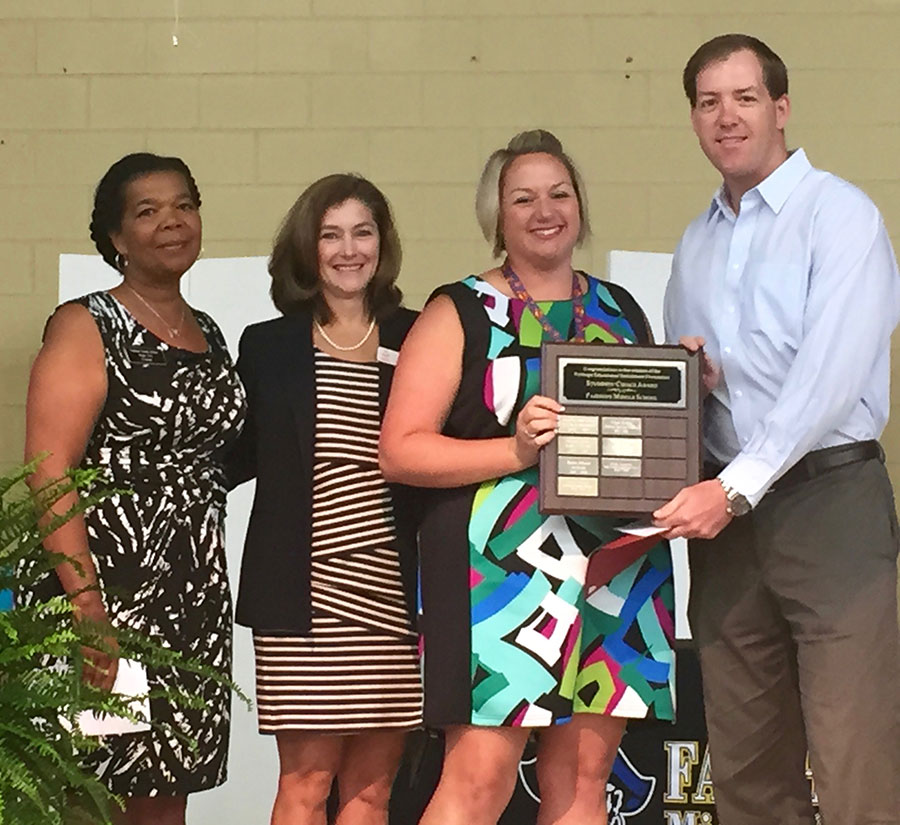 Fairhope Middle School students chose seventh grade teacher Kelly Lanicek as the teacher who inspires them to do their best. Lanicek receives her award from, left to right, FMS principal Angie Hall, FEEF representative Amy Foley, and Dr. J. C. Jacobs with Urgent Care by the Bay.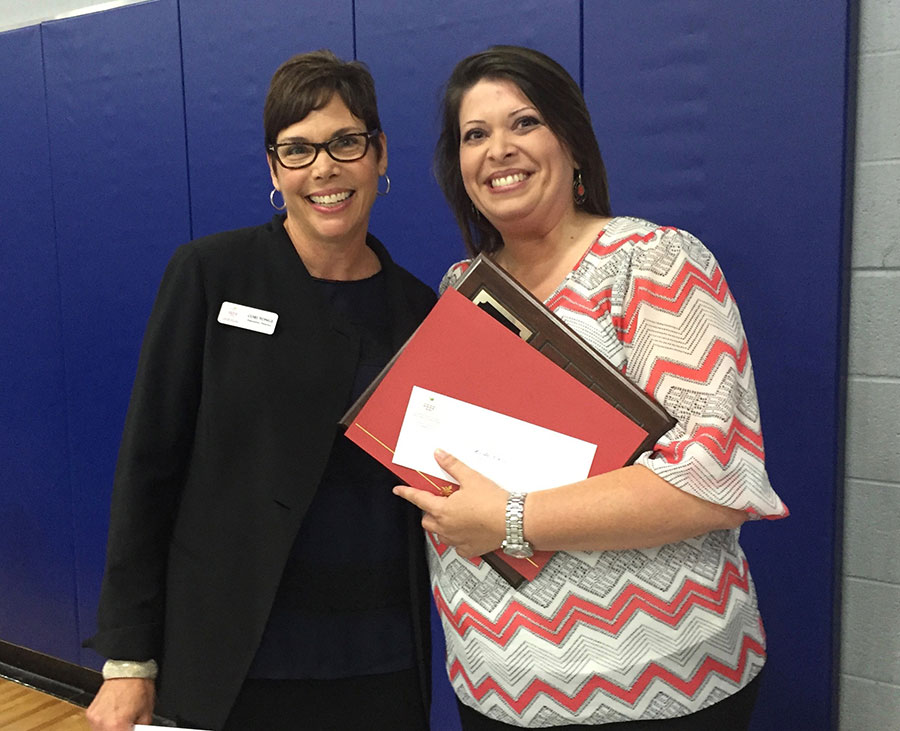 Fairhope High students honored and surprised business and law teacher Kristie Davis with Students' Choice award. She accepted her recognition from FEEF Executive Director Cori Yonge.