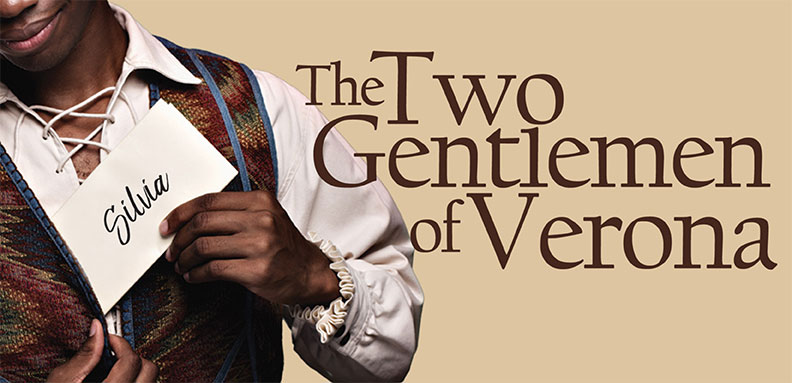 Two Gentlemen of Verona
Thursday, January 26, 2017
7 p.m.
Doors Open 6:30
FEEF's Black Box Theater at Fairhope High School
Tickets $15
Available at brownpapertickets.com or 
The Fairhope Store, Downtown Fairhope
Fairhope Educational Enrichment Foundation (FEEF) will host Alabama Shakespeare Festival's touring production of Two Gentlemen of Verona for a one-night performance only on Thursday, January 26, 2017 at 7:00 p.m. in FEEF's Black Box Theatre at Fairhope High School.
This condensed version of Two Gentlemen of Verona, Shakespeare's first play, is sure to be a hit with all ages. Proteus is in love with Julia until he gets an eyeful of his best friend's girl, Silvia. When friends turn into rivals, things go quickly comic as they clash with bandits, a bad-mannered dog, an angry father, and a girl who won't be dumped.
FEEF Board President Carrie Mackey said proceeds from this showing of Two Gentlemen of Verona will help fund performances for more than 1,200 public school students in Baldwin County during the week of January 23. The production is underwritten by Hampton Inn Fairhope.
"This partnership with ASF is a win-win for all parties involved," Mackey said.
"The public has access to professional theatre at a discounted price, your students are exposed to a first-rate Shakespeare performance, and ASF is able to reach an audience outside its traditional Montgomery location."
General admission tickets are $15 and available at brownpapertickets.com or by calling 990-3333. Ticket sales are limited and doors open at 6:30 p.m. for general seating. For more information visit www.feefonline.org or email info@feefonline.org.