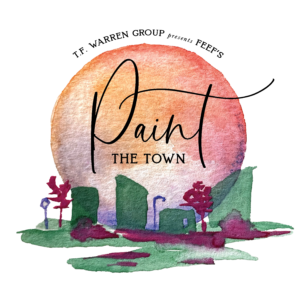 PLEASE NOTE THAT WE ARE SOLD OUT!
FRIDAY, OCTOBER 22, 2021
Downtown Fairhope
7:00 pm
Join the Fairhope Educational Enrichment Foundation as we celebrate our 25th Anniversary all while raising critical funds for Fairhope Public Schools. FEEF presents Paint the Town on Friday, October 22, 2021, 7:00 p.m. We will light up downtown Fairhope at the intersection of Section St. and Fairhope Ave! The night will feature Mr. Big and the Rhythm Sisters and amazing food provided by Fairhope restaurants like Old 27 Grill, Thyme by the Bay, Master Joe's, and Sage.
Join us as we celebrate 25 years of FEEF!
Why support FEEF through Paint the Town?
All proceeds from our fundraising efforts benefit STEAM (Science, Technology, Engineering, Art, Math) enrichment programs in all Fairhope public schools. Over the last 25 years, FEEF has provided over $2.5 million in enrichment programs to our Fairhope students. Your support and generosity when sponsoring FEEF events provided over $150,000 to our schools for the 2020-2021 school year. Take a look at some of FEEF's accomplishments below.
Through the support of our community FEEF has created and sustained:
The award-winning Pelican's Nest Science Lab
The Black Box Theatre at Fairhope High School (FHS)
The new piano, guitar and choral programs at both the middle and high schools
FEEF also funds:
Hands-on Science Labs at Fairhope High, Fairhope East Elementary (FEES) Fairhope West,
Elementary (FWES) and J Larry Newton Elementary (JLN)
Upgrades to the engineering, art, and dance classrooms at FHS
Teacher grants for STEAM labs, robo4cs, graphic design, project based learning activities
In the Spring of 2021, in part due to the integral role FEEF plays in STEAM education within our community and schools, FWES and FEES were both awarded the Cognia STEAM Accreditation.
Thank you to all of our AMAZING sponsors, without which none of what we do would be possible!
A very special thank you to our event sponsor
What a great way to honor our teacher's this year!
Sponsor a Teacher –Click the purchase tickets link above to sponsor an amazing teacher. Ask your principal or a email FEEF (director@feefonline.org) to get a special discount code just for teachers.